SIGHTSEEINGS SKOPELOS, ATTRACTIONS SKOPELOS, DIVING SKOPELOS, BEACHES SKOPELOS, DIVE IN CENTER SKOPELOS, ADRINA BEACH SKOPELOS, ADRINA BEACH HOTEL SKOPELOS, NORTHERN SPORADES SKOPELOS, SUMMER VACATION, DIVING CENTER SKOPELOS, PANORMOS SKOPELOS, FUN SKOPELOS, VILLAGES SKOPELOS, ACCOMMODATION SKOPELOS, SHIPWRECK CHRISTOFOROS SKOPELOS, SHIP CHRISTOFOROS SKOPELOS, CHRISTOFOROS SKOPELOS,  SKOPELOS BLOG, SKOPELOS BLOGSPOT, SKOPELOS BLOGGING, SKOPELOS BLOGS, SKOPELOS BLOGGERS
"CHRISTOFOROS" IN SKOPELOS IS NOW VISIBLE!
The beautiful Skopelos island becomes even more exciting as its guests have an extra interesting experience. Experience particularly appealing to adventure and diving enthusiasts.
The Christoforos shipwreck in Panormos, Skopelos, by decision of the Ministry of Culture, is now available to the public. Christoforos is another advantage of the tour package of Skopelos and the Diving Center. Skopelos Diving Center is located in Panormos, on the premises of the Adrina Beach Hotel.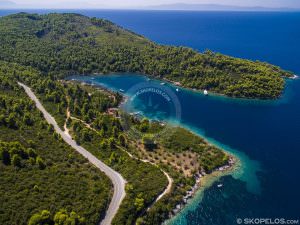 Christoforos Shipwreck
Two consecutive years of effort led to the desired result, the accessibility of diving in the shipwreck at Panormos Bay. The Underwater Antiquities of the Ministry of Culture, the Thessaly Region, and the Skopelos Diving Center cooperated in this effort. This collaboration has led to the redevelopment of the archaeological site in Panormos, offering the public the opportunity to dive into the shipwreck of Christoforos.
Christoforos shipwreck, at Panormos bay in Skopelos, is at a maximum depth of 38 meters. Divers can enjoy it all year round.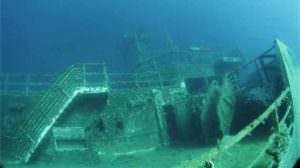 Christoforos Ship
Christoforos Ship is a "collier" cargo ship. The year of construction goes back to January 1950 while the place of manufacture in Scotland. Christoforos is 85 meters long and approximately 13 meters wide. When it was built at a shipyard in Grangemouth its original name was "Thomas Hardie". From 1968 to 1975 it traveled under the name "Birling". The cargo ship was officially registered in the Greek merchant fleet in 1976. Since then it traveled as "Christoforos".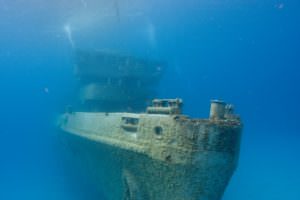 The story of the wreck.
It was in October 1983 when the cargo ship Christoforos made another voyage from Volos to Piraeus. The ship carried 2,600 tonnes of cement. Due to adverse weather conditions, Christoforos took a 7-degree incline to the right. The captain and the owners in direct consultation with the Ministry of Merchant Shipping led the ship to Panormos Cove in Skopelos in order to rescue it.  Therefore the crew abandoned the ship because there were no possibilities of safely landing.
Nearly 40 years have passed and the "Christoforos" shipwreck continues to be in an upright position at the bottom of Panormos in Skopelos.
Skopelos.com –  Skopelos Blog
Blog.Skopelos.com –  Skopelos.com/Blog
Author –  Adrina  Hotels Skopelos – www. Adrina.gr 
www.AdrinaBeach.com –  www.AdrinaResort.com
panormos
skopelos adrina beach
skopelos diving center
skopelos sightseeings
Latest Posts
Fresh articles from the blog
What are you interested in?
Discover something nice