This post is also available in: Ελληνικά (Greek)
SKOPELOS FOOD, SKOPELOS ENTERTAINMENT, SKOPELOS RESTAURANTS AND TAVERNAS, SKOPELOS FRESH FISH, SKOPELOS BEACHES, SKOPELOS SUMMER,  SKOPELOS VACATION, SKOPELOS GREEN ON BLUE, SKOPELOS NERO RESTAURANT
SCORPION FISH SPAGHETTI IN SKOPELOS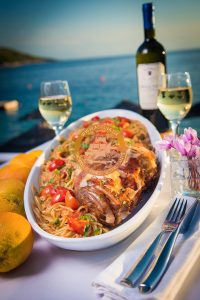 Scorpion Fish is a very tasty fish that many prefer in soup or grilled. In Skopelos though and specifically in the restaurant NERO they cook the scorpion with pasta and create the delicious Scorpion Fish Spaghetti !!!
Enjoyment is a given. Offer yourself a unique tasting experience. You should visit the NERO restaurant, the restaurant is located in the 5 star Hotel Adrina Resort and Spa.
Spaghetti with fresh scorpion is an Italian recipe. Fresh local scorpion fishes, sweet pomodoros (tomatoes), garlic, a variety of fresh herbs, virgin olive oil and the chef's secret ingredient, create this refined dish with such a rich flavor.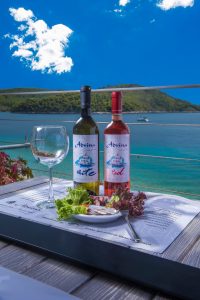 TIP: Accompany your dish with white wine for a complete take off.
The Restaurant offers a remarkable wine list as well as excellent Adrina table wine.
Nero Restaurant, at the Adrina Resort & Spa Hotel, in Panormos is next to the pool waterfall just a short distance from the beautiful beach..
 Adrina Hotels are a diamond on the lush Skopelos island. Excellent facilities fully adapted to the beautiful natural landscape and  high quality services in all levels. The owners are friendly and always willing to serve you in the best possible way.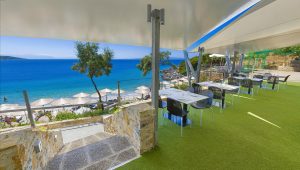 Nero Restaurant is an amazing place to be. In addition to the natural scenery that will enchant you, you will be thrilled by the professionally trained service and refined flavors.
The local cooks Mary and Konstantina have created a menu of dishes using the finest quality products. Taking inspiration from Greece's traditional cuisine, all the dishes on the menu are designed to offer one of a kind dining experience.
In Nero Restaurant you must taste the pasta with the fresh scorpions. After all, the dock at Adrina Resort & Spa Hotel is the fisherman's first stop. So you will definitely taste fresh local fish.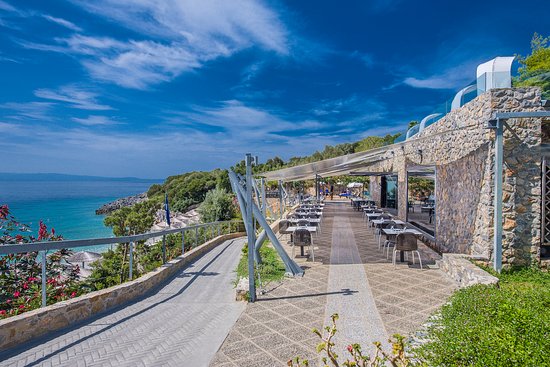 Enjoy in hotel Adrina Resort gastronomic paradise and remember people who love to eat are always  the best people!!!!
Skopelos.com – Skopelos Blog
Author – Adrina Hotels Skopelos – www.Adrina.gr