SKOPELOS GAY FRIENDLY HOTELS, SKOPELOS GAY FRIENDLY ISLAND, SKOPELOS GAY FRIENDLY RESORTS, SUMMER IN SKOPELOS, HOMOSEXUALS, LESBIAN GAY, ADRINA HOTELS, ADRINA BEACH HOTEL, ADRINA RESORT AND SPA,  SKOPELOS BLOG, SKOPELOS BLOGSPOT, SKOPELOS BLOGGING, SKOPELOS BLOGS, SKOPELOS BLOGGERS
Skopelos, is the perfect summer destination for you!!!
Greece is world-famous for its culture (based on Ancient History), its food and gastronomy (of course!), for its islands (more than 6.000!) and the greek summer (holidays forever).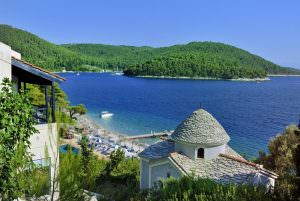 All visitors with their life partners in Greece must feel welcome by the locals and should have great options for relaxation, fun, and luxury.
Spending summer holidays on a Greek island is a lifetime dream for many people. Being on a golden beach under the greek sun, feeling the cozy atmosphere is the definition of summer.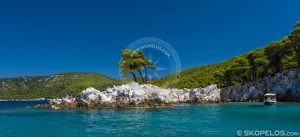 Greece is one of the most popular summer destinations worldwide and gays used to visit specifically Mykonos and Santorini; well-known gay-friendly Greek islands in the Cyclades.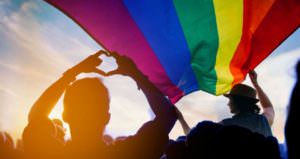 Except for Mykonos and the popular Cyclades, many other magnificent greek islands exist like Skopelos island waiting for all kinds of groups and couples. Over here gay people are feeling at home and there are a lot of gay-friendly hotels, bars, and beaches.
Northern Sporades-Skiathos-Skopelos-Alonissos
Regarding the green Northern Sporades (Skiathos, Skopelos, Alonissos), there is not exactly an organized life status as the Cyclades, however, there are 4 and 5 stars hotels and entertainment places and beaches where people will spend unforgettable summertime. Everybody is more than welcome to live his myth in the green landscape of Northern Sporades.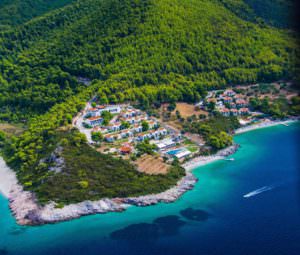 In fact, some years ago the first International Gay Culture Festival took place on Skiathos Island.
So, if you have not yet visited the turquoise sea waters and the green utopia of Sporades, plan your holidays there now. We highly recommend Skopelos Island.
Arguably, Skopelos features the most beautiful pine-fringed beaches all over Greece. The coolest way to start your vacation on Skopelos is just putting your feet in the crystal clear sea waters. Keep in mind that there are over 20 beaches to enjoy your swimming, with Velanio being the official nudist beach on the island.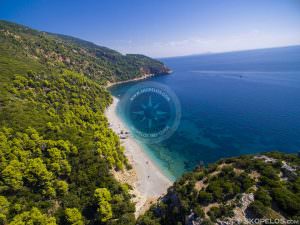 In addition to the enchanting beaches, there are many more pleasures on the island of Skopelos. Not only simple little joys but also luxurious entertainments to spoil yourself and your partner.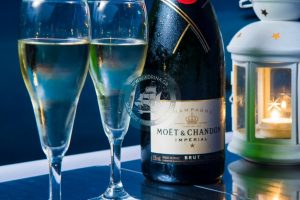 There are traditional tavernas with greek live music, and beachfront restaurants with fresh fish and lobster spaghetti.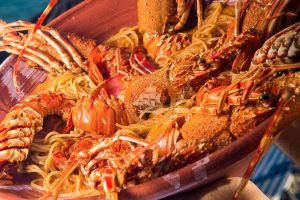 In the town of Skopelos, there is an organized market with shops of modern clothes, jewelry, traditional products, and souvenirs.
Where to stay:
Built on a hillside, on the beach, and overlooking the Panormos bay, Adrina Hotels are delightful hotels offering luxury accommodation to guests.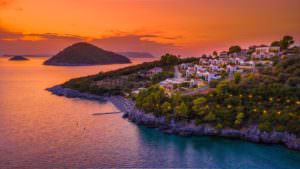 Adrina Hotels, are beachfront, offering guests excellent facilities, and professional services. The main characteristic is the friendly and kind personnel. Moreover, the owners are committed to providing the best kind of vacation to their guests.
Adrina Hotels are the 5 stars Adrina Resort and Spa and the 4 stars Adrina Beach. Inside the hotels, there are also the Adrina restaurants, the famous Adrina Taverna, and the elegant Adrina Resort Spa lunch and dinner restaurants.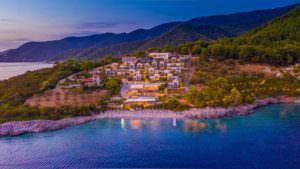 The beachfront Adrina Beach hotel comes with 47 guest rooms and 11 maisonettes fully equipped. The dominant colors are blue and white, the basic colors of Greece. Traditional architecture combines perfectly with modern amenities.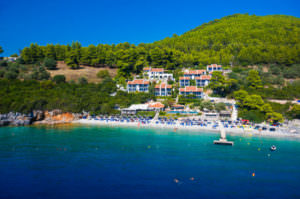 The private beach with the spectacular crystal clear water is just a few steps away. Beach towels, sun loungers, and umbrellas are in the Hotel. The swimming pool is with seawater.
Adrina Resort and Spa
Adrina Resort and Spa is a 5 stars hotel with 16 rooms and 22 villas. All rooms come with amazing views of the deep blue Aegean. At Adrina Resort and Spa, guests are full of unforgettable memories.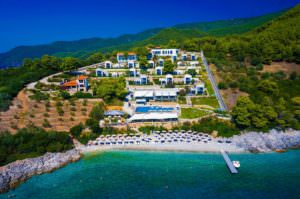 The beach is just 2 minutes away, and there are offering towels, free sun loungers, and umbrellas. Do not forget to mention the fantastic beach service. Guests just order everything from their loungers. The swimming pool is with seawater.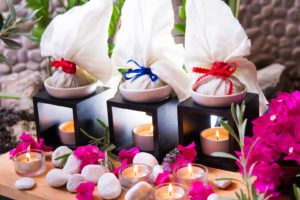 Smart Tips for exploring Skopelos and the Northern Sporades:
Greeks have the Euro Currency. Although most of the places have POS machines and accept credit cards, it is advisable to have some cash on you.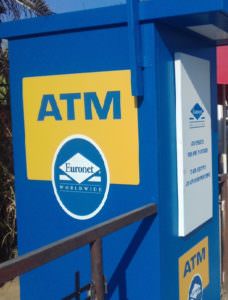 The Greek language is a very unique language. Do not get bothered if you cannot communicate in Greek, because most of Greeks speak English and other European languages fluently.
Planning your journey to the Northern Sporades be informed that the airport is on Skiathos Island. On Skopelos and Alonissos, guests are coming by boat or water taxi from Skiathos.
The image of the sunset from Ai Gianni's chapel in Kastri is an experience indelible in the memory.
Food lovers will get thrilled with the delicious local specialties. Do not forget to taste the traditional Skopelos cheese pie.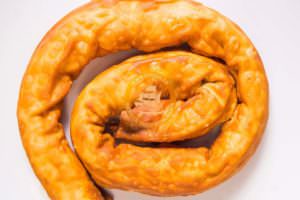 Visit the Mamma Mia Locations!!!!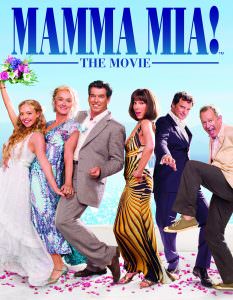 Living your myth in Greece means relaxation, so do not have big expectations for being served in a rush.
Do not forget to get naked at Velanio Beach Skopelos.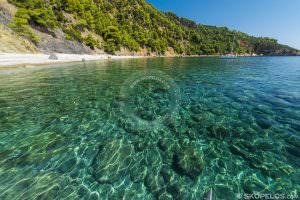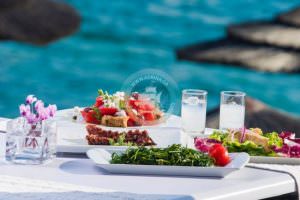 Taste fresh fish, delicious lobster spaghetti, and other local recipes with fish.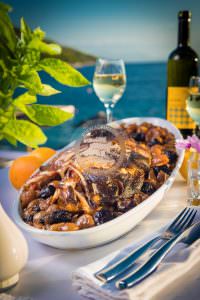 Go scuba diving and discover the rich underwater world of Skopelos.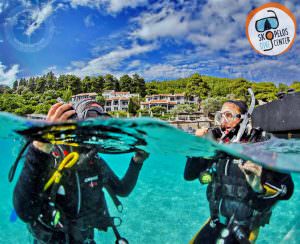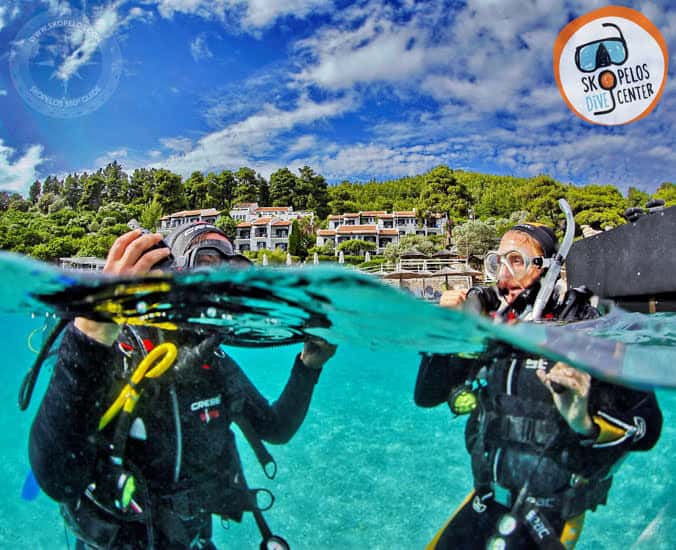 Skopelos.com – Skopelos Blog
Blog.Skopelos.com –  Skopelos.com/Blog
Author – Adrina Hotels Skopelos –  www.Adrina.gr