This post is also available in: Ελληνικά (Greek)
HOW TO GET TO THE NORTHERN SPORADES, TRAVELLING TO SKOPELOS, GETTING TO SKOPELOS, VISIT SKOPELOS, PORTS SKOPELOS, AIRPORT SKOPELOS, TOURISM SKOPELOS, VACATION SKOPELOS, SUMMER SKOPELOS, SKOPELOS BY BOAT, SKOPELOS BY PLANE, SKIATHOS TO SKOPELOS, MANTOUDI, AGIOS KONSTANTINOS, KYMI, VOLOS, ATHENS AIRPORT, TRIP TO SKOPELOS, TRAVEL TO NORTHERN SPORADES,  SKOPELOS BLOG, SKOPELOS BLOGSPOT, SKOPELOS BLOGGING, SKOPELOS BLOGS, SKOPELOS BLOGGERS
HOW TO GET TO SKOPELOS
Skopelos is the greenest island in the Aegean, the second-largest island of the Northern Sporades (Skiathos, Skopelos, Alonissos), well-known for its rich pine forests and wonderful beaches.
If you have doubts about where to spend your summer vacation, traveling to Skopelos is the right answer.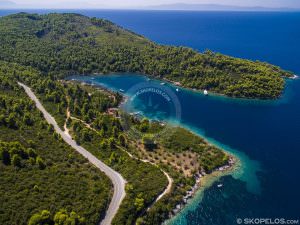 Skopelos
The island of green and blue awaits its visitors every summer to enchant them! The green of the pine and the dense forests blend in with the deep blue of the sea and sky, making you believe you are in paradise! Skopelos island has taken officially the title of the green and blue island by the International Biopolitical Organization. Since most of the island's area (over 67%) is covered by virgin pine forest.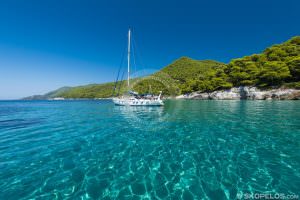 Enjoy a unique combination of dense vegetation and turquoise, lush coasts, a true paradise of tranquility and serenity!
Skopelos is famous for its wonderful beaches with turquoise waters, rich pine forests, the mamma mia movie, and of course its delicious pies!
Skopelos is between Skiathos and Alonnisos.
In this post, you will find out in which ways you can reach and explore this unique place!
WAYS TO TRAVEL TO SKOPELOS
Traveling to Skopelos. The most common way to get to Skopelos is by boat, ferry boat, catamaran, or flying dolphin. However, you can fly to Skiathos and then travel by sea to Skopelos.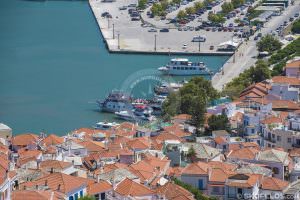 FERRIES TO SKOPELOS
Skopelos is connected by ferry boat with the following ports:
Skiathos
Alonissos
Skyros
TIP 1: there is no direct line between Athens (Piraeus or Rafina Port) and Skopelos
On Skopelos island, there are three ports, the main port of Skopelos in Chora, Loutraki in Glossa, and Agnontas. In the harbor of Agnontas, there are ferries when the weather conditions do not allow the ships to reach the other two ports.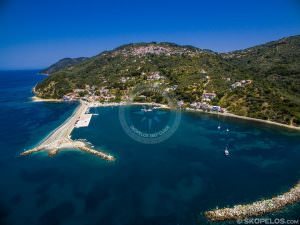 Travelers from South Greece – Athens
Those who come from southern Greece and Athens can choose one of the three following ports:
Mantoudi Evia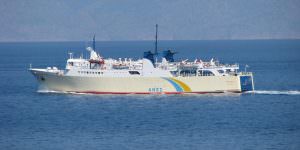 The route is made either:
by the ferry boat PROTEAS or SYMI of  ANES FERRIES. Trip duration varies from 1 hour and 30 minutes to 2 hours and 30 minutes. The travel cost is 25,00 € per person and 62,00 € per car. The duration depends on the route that the boat follows. The usual itinerary is Mantoudi – Skiathos – Glossa – Skopelos – Alonissos.
or:
by the speedboat SUPER RUNNER JET of SEA JETS. The trip duration is 1 hour and 15 minutes. Travel cost varies per person as follows 32,70€ (Silver) and 65,40€ (Platinum). For Car, the cost is 65,70€.
Mantoudi is 24 nm from Skopelos.
Agios Konstantinos Fthiotida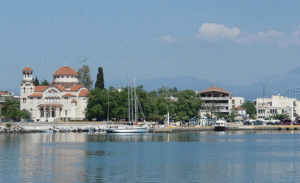 Travelling to Skopelos from Agios Konstantinos.
The route is made by:
Α) SYMI ferry boat of ANES FERRIES, ANES LINES. The trip duration with SYMI is 4 hours and 20 minutes and the travel cost is 36,5 € per person and 75,00 € for the car. The itinerary is Agios Konstantinos -Glyfa-  Skiathos – Glossa (Skopelos).
Β) The new itinerary of MAGIC SEA FERRIES with the CAT 1 that will start from 04 June to 2 October, will not take place. Please read the relevant announcement of the company HERE.
Agios Konstantinos is 61 nm from Skopelos.
KImi Evia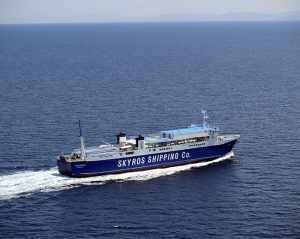 The route is made by the ferry boat ACHILLEAS of the company SKYROS LINES. The trip duration is about 3 hours. The travel cost is 25,00 € per person and 46,00 € per car. The itinerary is Kymi – Alonissos – Skopelos.
Kymi is 45 nm from Skopelos.
Travelers from Northern Greece
Those coming from Northern Greece have two choices:
Volos
Traveling to Skopelos from Volos. Volos port provides you with more choices and itineraries.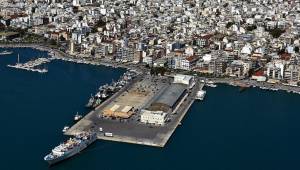 Volos is 60 nautical miles from Skopelos.
THESSALONIKI
The Seajets Company with the Super Runner Jet Speed Boat will start the itineraries from 6 June to 11 September. The Runner Jet Speed Boat accepts both passengers and vehicles. The trip duration is 4 hours and 5 minutes. The route is Thessaloniki-Skiathos-Skopelos-Alonissos-Mantoudi (Kymasi).
PRICES for summer 2022 are as follows:
Possibly ticket prices have been differentiated this year.
PASSENGER:
SILVER: 48€
PLATINUM:96€
Infants and children up to 4 years travel for free, children from 5 -10 years have a 50% discount.
The student discount is eligible only for students of Greek Public Universities.
CAR:105,90€
MOTO:21,10€
FLIGHTS TO SKOPELOS
BY PLANE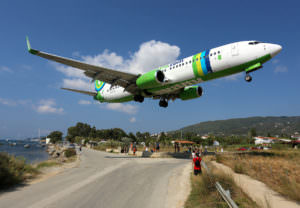 Travelling to Skopelos. Skopelos does not have an airport, which is not necessarily bad since it helps to the maintenance of the beauty and the traditional style of this Greek island.
Travelers can use Skiathos Airport, (Skiathos Town Airport Alexandros Papadiamantis JSI) and then move to Skopelos.
The followings airlines offer flights to Skiathos:
Easy jet
Ryan Air
Lufthansa
British Airways
Aegean Air
TUI Airways
TUI fly Sweden
TIP: All airline companies have specific timetables and you can book your tickets very early.
From Skiathos to Skopelos
Traveling to Skopelos from Skiathos. From Skiathos, there are frequent ferries to Skopelos as well as water taxis that make it even easier for you to travel.
GENERAL INFORMATION FOR traveling to Skopelos
TIP 1: Skopelos has a full season in July and August. So it's a good idea to book on time.
TIP 2: You should know that the itineraries to Skopelos are scheduled as follows:
Easter period up to the Holy Spirit the routes finalized just before Easter,
Summer season, from May to August, itineraries  finalized shortly after Easter,
September the routes finalized in July.
TIP 3: Contact the travel agencies in Skopelos for more info or use Ferryscanner.
.
Skopelos.com – Skopelos Blog
Blog.Skopelos.com – Skopelos.com/Blog
Author – Adrina Hotels Skopelos – www. Adrina.gr