NIGHTLIFE SKOPELOS, ENTERTAINMENT SKOPELOS, DRINKS COCKTAILS SKOPELOS, BARS SKOPELOS. MERCURIUS BAR IN SKOPELOS, SKALA BAR IN SKOPELOS, VRACHOS BAR IN SKOPELOS, LA COSTA BAR IN SKOPELOS, NTOKOS BAR IN SKOPELOS, SCREWDRIVER BAR IN SKOPELOS, SKOPELOS BLOG, SKOPELOS BLOGSPOT, SKOPELOS BLOGGING, SKOPELOS BLOGS, SKOPELOS BLOGGERS
5+1 BARS to enjoy the best cocktails
The beautiful Skopelos, besides the idyllic natural scenery and the enchanting beaches with crystal clear waters, offers more surprises. Although considered a relatively calm island, Skopelos nightlife will thrill you.
This article is about Skopelos' summer nights. Where to have fun and where to drink the best summer cocktails. Follow our tips to decide which bar to visit!!
Because Skopelos DOES have a nightlife.
So we recommend the 5 + 1 BARs for perfect summer nights and cocktails.
MERCURIUS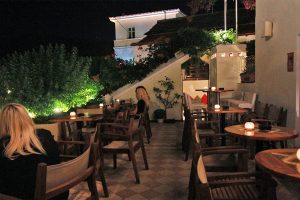 Mercurius Bar has been operating successfully since 1997 in Skopelos Town.
It is located very close to the port. Its location on an elevated road offers you magnificent views of the old port of Skopelos. The main reasons to visit Mercurius are the amazing cocktails, the central location, and the great music choices. Chill out, lounge, ethnic music notes of the world music scene that perfectly harmonize with the warm atmosphere of Mercurius bar.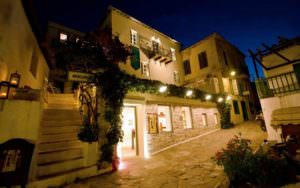 Mercurius Cocktail Bar opens every year during Easter Period and closes in late September. Open from 19:00 onwards.
MERCURIUS, Chora Skopelos , Tel: +30 24240 24593
SKALA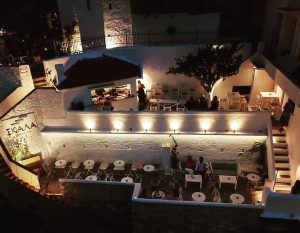 Skala opened on the beach of Skopelos just in summer 2018. Moreover, it made a dynamic entrance to the island's nightlife. The choice of minimal, whitish décor at the Skala Cocktail Bar is in perfect harmony with the island's air of Skopelos. Skala Bar became one of the hot spots of Skopelos very quickly due to the multiple choices of cocktails and the magnificent view.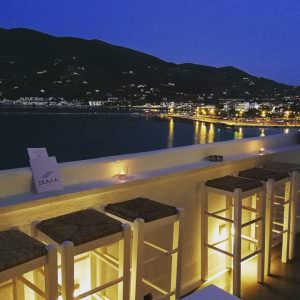 The music choices are mostly lounge and mainstream rhythms.
Skala Cocktail Bar easily gained customers who were impressed with the party with well-known DJs organized.
Open from 19:00 onwards.
SKALA, Chora Skopelos, Tel: +30 693 617 5618
VRACHOS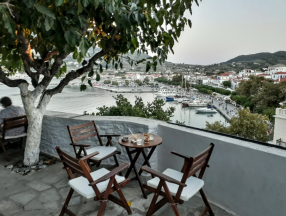 Vrachos has been operating successfully since 1992 on the island of Skopelos. It probably offers the best views of Chora and the port of Skopelos. It is an ideal place both for morning and afternoon coffee or evening cocktails. The advantages of Vrachos Cafe Bar are the wide selection of cool cocktails, the warm atmosphere as well as friendly staff. You will have to climb 102 steps to get there but the magnificent cocktails combined with the great views will instantly reward you.
The music options are mainly lounges, mainstream, and chill-out.
Vrachos is one of the must-do on the beautiful Skopelos island.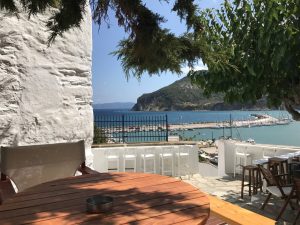 VRACHOS, Chora Skopelos, Tel: +30 24240 29141
LA COSTA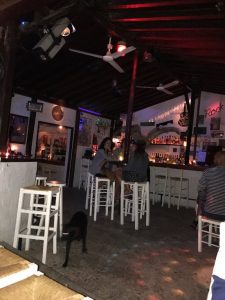 La Costa Bar has been synonymous with Skopelos nightlife and entertainment since 1990 until today. On Skopelos beach, La Costa Bar offers not only great cocktails and dance music but also an incredible spectacle with the owner Lopez literally putting fire on his bar and the nightlife of Skopelos.
Outdoor tables are available for anyone who wants to relax by taking a drink. Here, at La Costa, you will dance vigorously and have fun until the early hours of the morning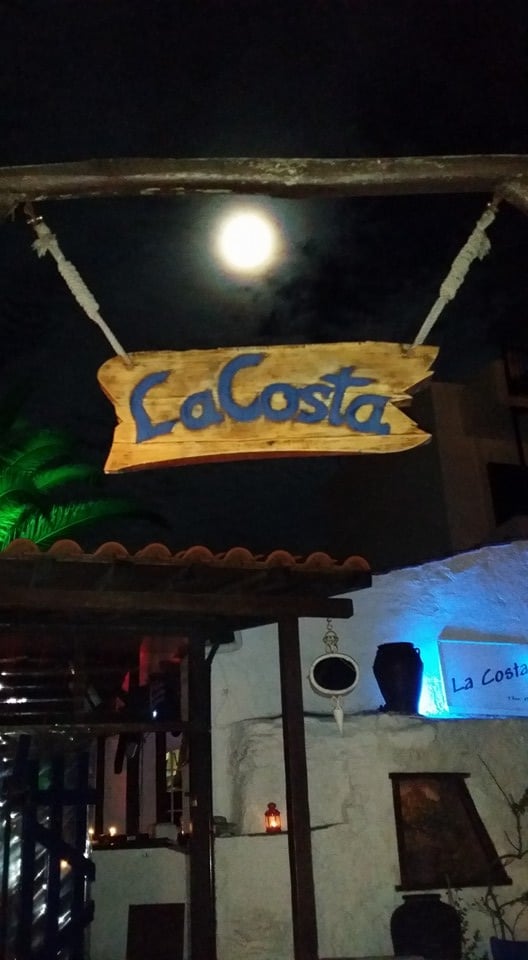 LA COSTA, Chora Skopelos, Tel: +30 24240 24513
DOCK'S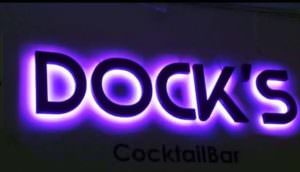 Another Bar worth visiting is Dock's on Skopelos beach, opposite the port. Ntokos Cafe Bar is open from morning until late at night. Available for both morning and afternoon coffee. But the highlight time of Dock's is the night.  You should enjoy the fantastic parties taken place all over the year with great music choices. At Ntokos Cafe Bar you will enjoy great cocktails in a pleasant atmosphere and have fun dancing at a frantic pace.
Ntokos Cafe Bar offers a very summertime and fun atmosphere. It is an important part of Skopelos nightlife.
DOCK'S, Chora Skopelos, Tel: +30 6979293393
SCREW DRIVER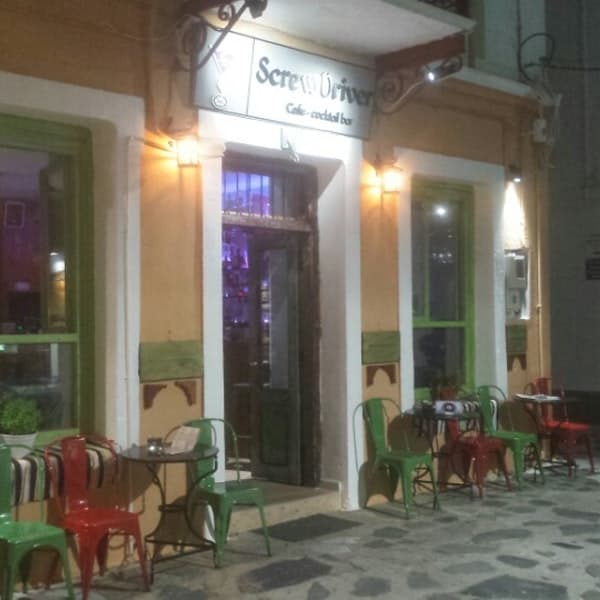 ScrewDriver is an alternative bar hidden in an alleyway. At the cobbled streets of Skopelos, ScrewDriver is waiting for you with its amazing cocktails and its uniqueness to add color to your summer evenings. It is a small bar, made with inspiration and taste. You will immediately feel like part of the group.
Basically, ScrewDriver in Skopelos Town is a place with its own point of view that offers you great cocktails and great music that will excite you.
ScrewDriver hosts amazing themed parties with popular DJs.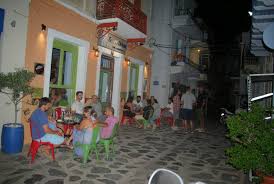 SCREWDRIVER, Chora Skopelos, Tel:+30 6932483517
Skopelos.com – Skopelos Blog
Blog.Skopelos.com –  Skopelos.com/Blog
Author – Adrina Hotels Skopelos – www. Adrina.gr