MOVIE MAMMA MIA 2, MAMA MIA 2, SKOPELOS MAMMA MIA HERE WE COME AGAIN, SKOPELOS MAMMA MIA HERE WE COME AGAIN PROMOTION, SKOPELOS MAMMA MIA HERE WE COME AGAIN, ADRINA HOTELS, SKOPELOS GREEN IN BLUE, ADRINA RESORT AND SPA, ADRINA BEACH,  ADRINA BEACH IN SKOPELOS, SKOPELOS BLOG, SKOPELOS BLOGSPOT, SKOPELOS BLOGGING, SKOPELOS BLOGS, SKOPELOS BLOGGERS
SKOPELOS ΜΑΜΜΑ ΜΙΑ 2
After the huge success of the movie musical Mamma Mia !, as expected, a second film followed. With the title "Mamma Mia Here We Go Again" (Mamma Mia 2) and the same endless fun, certainly success continued.
This time, unfortunately, the film was not shot in Greece but in Croatia. Actually, the reasons that prevented production from continuing in Greece were obviously economic and bureaucratic. Nevertheless, the film Mamma Mia Here We Go Again is played on the Greek island of "Summer". So again it refers to a unique Greek summer!!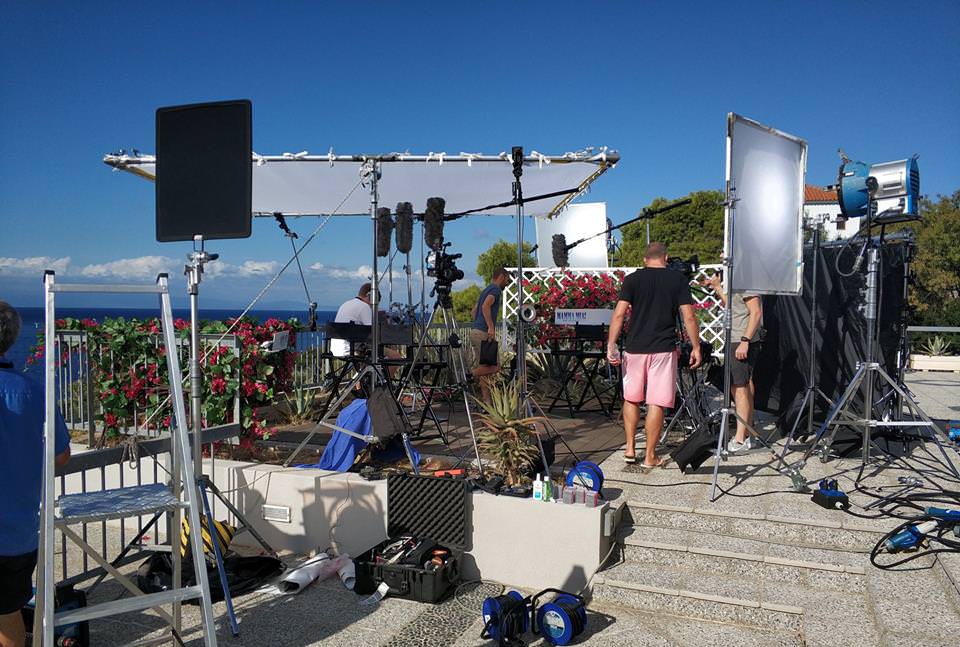 However, the cast of the film has already gotten a taste of Greek hospitality. Especially the beauty of the Northern Sporades, they have returned. Skopelos is officially the island of the movie Mamma Mia!, indeed. Of course, they chose Skopelos to shoot the movie promotion videos.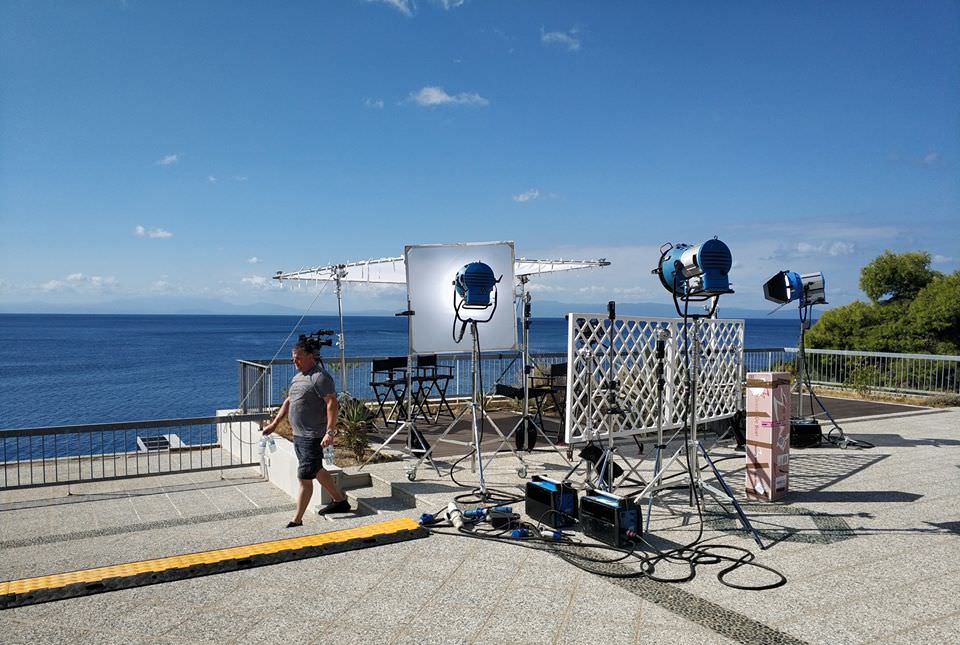 Specifically, they chose the 5-star hotel Adrina Resort and Spa. No random selection since Adrina Hotels ( Adrina Beach & Adrina Resort & Spa) is synonymous with luxury and quality in the services they offer. Without question, a true treasure in the green Skopelos.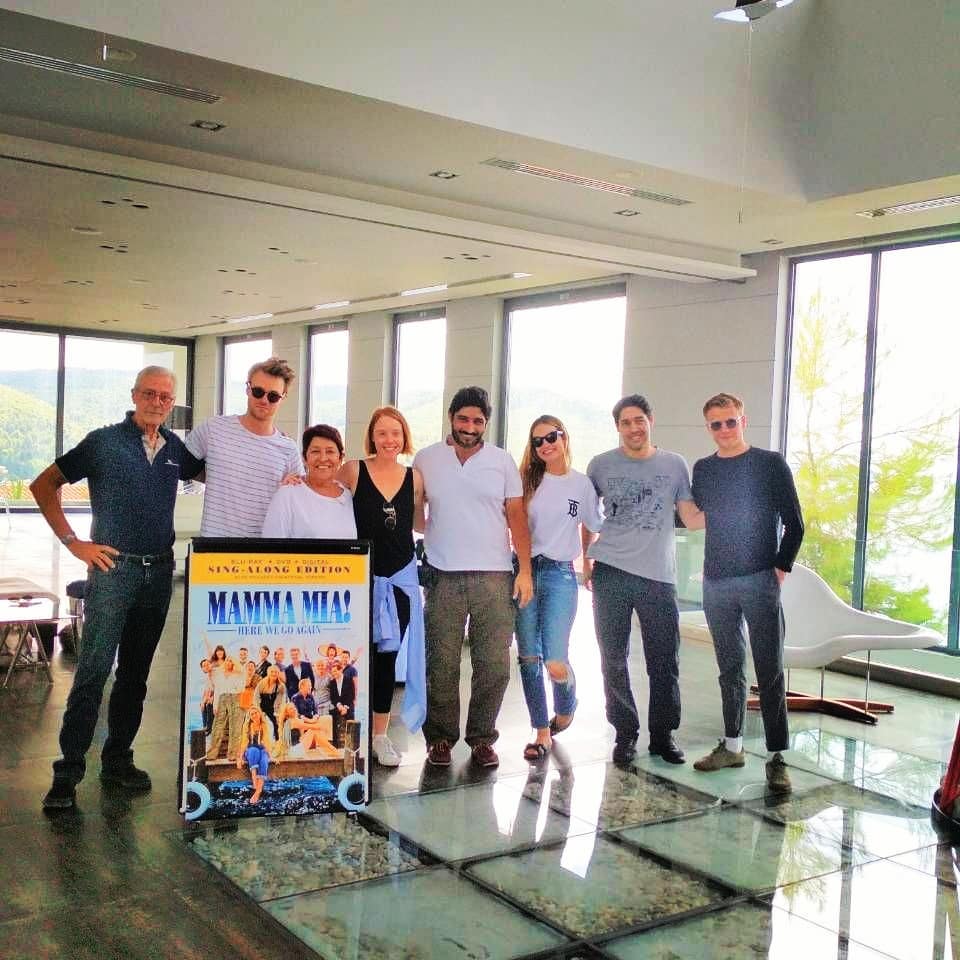 Both hotels are high in aesthetics. Traditional Skopelos architecture combined with the lush natural landscape. The result was simply magnificent. Located on the best of Skopelos Island. Adrina Hotels offer views of the beautiful Panormos Bay and the Aegean Sea. They have comfortable rooms, delicious dining options on-site, a full spa, and a private beach.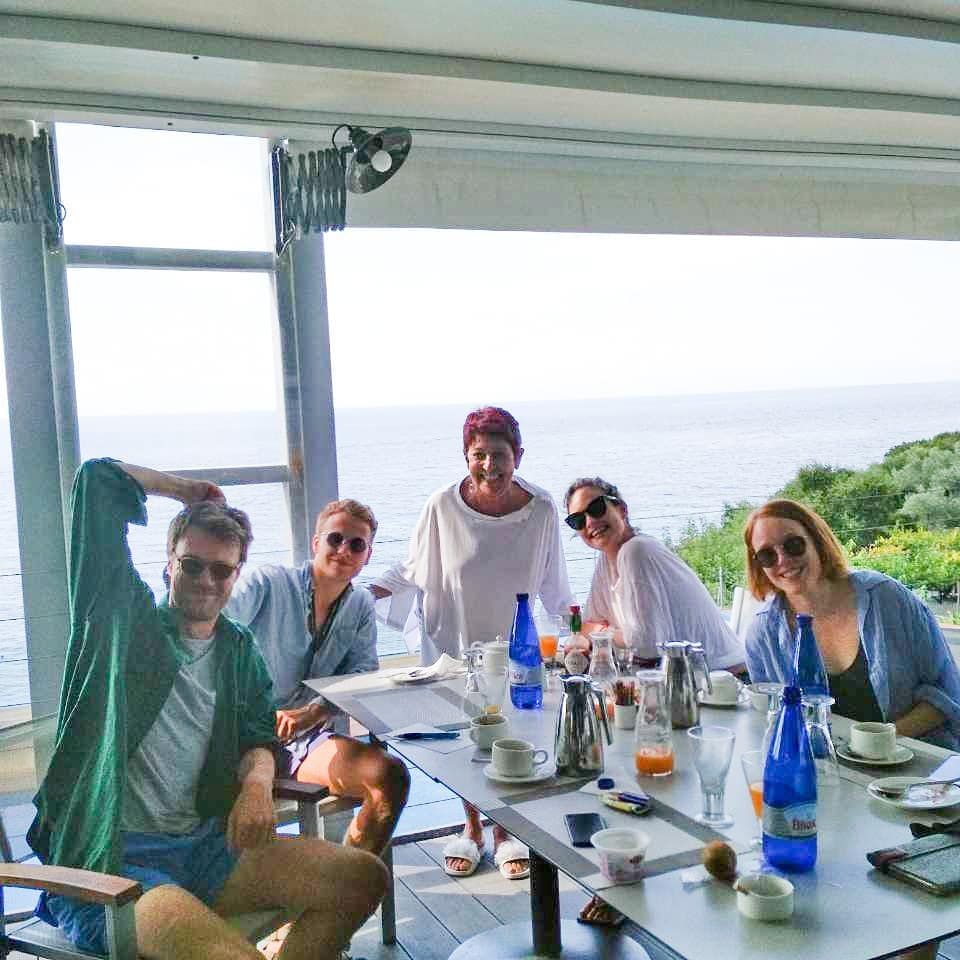 HERE WE GO AGAIN IN SKOPELOS
The protagonists of "Mamma Mia Here We Go Again" (Mamma Mia 2), are Lily James, Jessica Keenan, Alexa Davis, Hugh Skinner, Jeremy Virvine, Josh Dylan. All performed the shooting of the videos to promote cinematic musicals at the Adrina Hotels. Without a doubt, Skopelos fascinated Hollywood. Of course, the cooperation was excellent with Rodopoulos family (owners of Adrina Hotels) always willing and welcoming.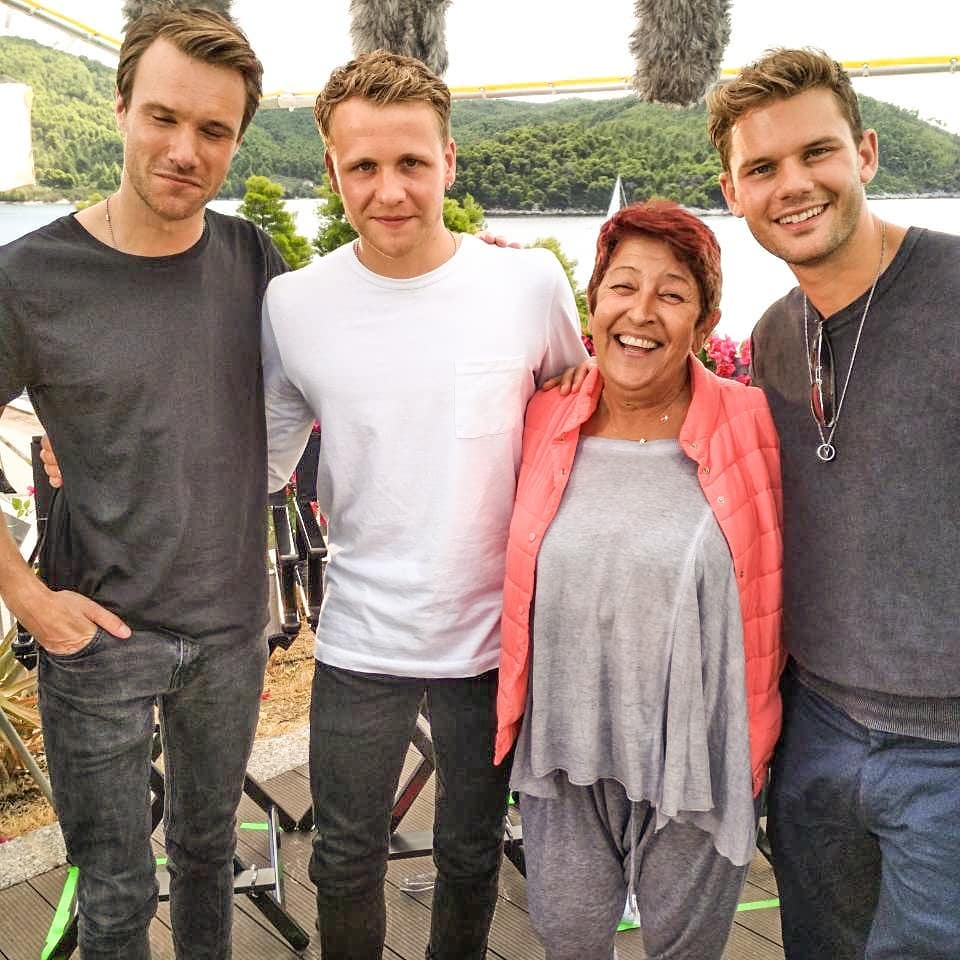 In June 2018, Universal Pictures firstly visited the Adrina hotels and booked at both hotels ( Adrina Beach & Adrina Resort & Spa) for 15 days.
Then, in September, Universal Pictures and the cast of Mamma Mia 2 came and filmed interviews for the famous movie at Adrina Hotels. Specifically, the interviews took place in Adrina Resort and Spa in Skopelos. About 50 journalists and famous bloggers were here.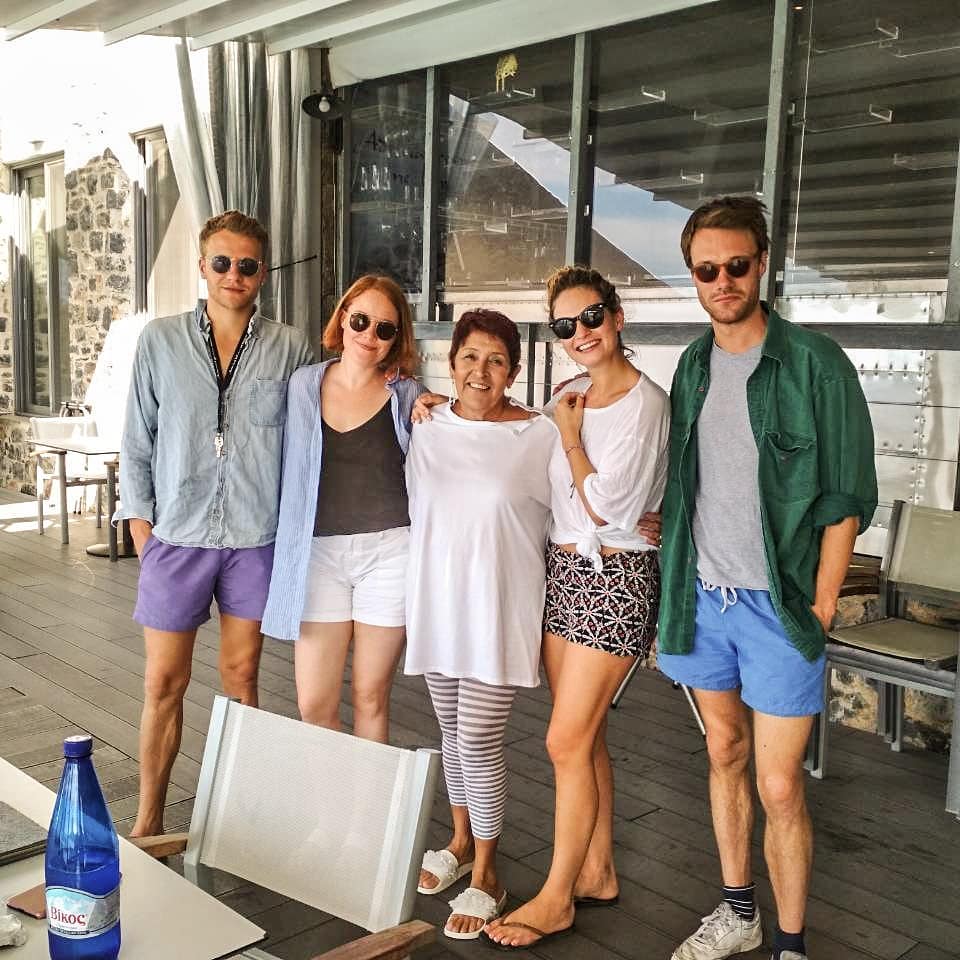 Skopelos.com – Skopelos Blog
Blog.Skopelos.com –  Skopelos.com/Blog
Author – Adrina Hotels Skopelos – www. Adrina.gr 
www.AdrinaBeach.com – www.AdrinaResort.com