LEGENDS SKOPELOS, PRINCE STAFYLOS SKOPELOS, SIGHTS SKOPELOS, CULTURE SKOPELOS, TREASURES SKOPELOS, PEPARITHOS SKOPELOS, ARCHEOLOGICAL SITES SKOPELOS, BEACHES SKOPELOS, TRADITIONS SKOPELOS, STAFYLOS BEACH SKOPELOS, STAFYLOS SKOPELOS, PEPARITHOS SKOPELOS, SKOPELOS STAFILOS TUMB ROCK, SKOPELOS BLOG, SKOPELOS BLOGSPOT, SKOPELOS BLOGGING, SKOPELOS BLOGS, SKOPELOS BLOGGERS
PEPARITHOS
Skopelos, the green island of the Aegean, is the island of legends. Many wonderful stories are behind each name.
In ancient times the name of Skopelos was Peparithos. Of course, took its name from the first settler of the island in 15 BC. The legend carries Peparithos as the first inhabitant with his brother, Prince Stafilos, following him. Both sons of God Dionysus and Ariadne. Dionysus , son of Zeus and Semele. A God of the fertility of nature, of wine, and inspires creativity in music and poetry. Ariadne the daughter of King Minos of Crete and Pasiphaë. She helped Theseus to escape from the Minotaur's labyrinth.
On his arrival in Skopelos, Prince Stafylos built the first settlement in Skopelos Town, not on the homonymous beach. The grave of Prince Stafylos lies on Stafylos beach. As a matter of fact, Prince Stafilos was a heroic figure of his time. As he also even participated in the Jason expedition (in the Argonauts).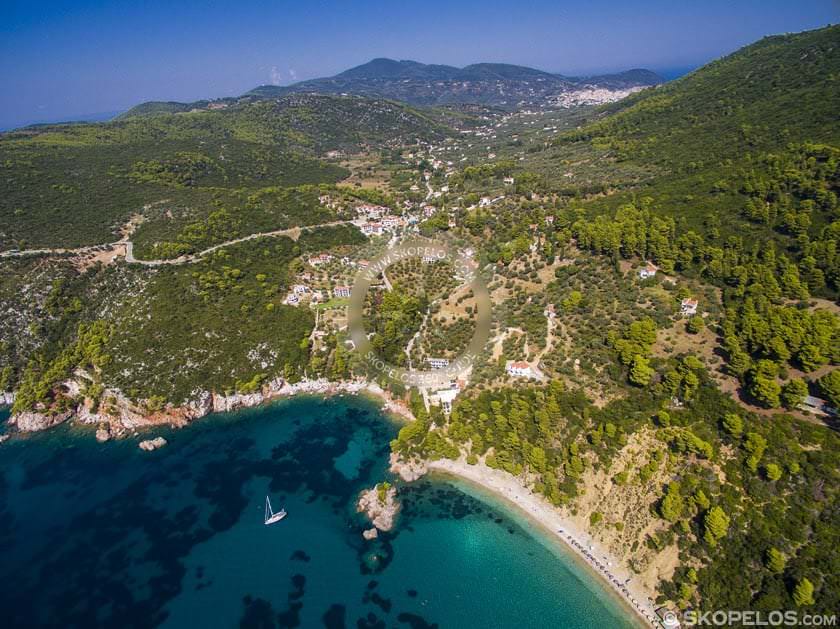 The Minoans had colonized most of the Aegean islands. So it is natural that they chose the fertile Skopelos. They also brought vines and olive trees with them. The god Dionysus, then, played a fundamental role in the culture and tradition of Skopelos. In particular, through the two sons of Peparithos and Prince Stafilos Until nowadays known and popular the "peparithio" wine. There is even speculation that the inhabitants of Peparithos used wine to build their homes.
The area and the beach got the name Prince Stafylos. Of course, you can visit  Skopelos Stafilos Tumb Rock and see the sword of Prince Stafylos at the Archaeological Museum of Athens where it is exhibited.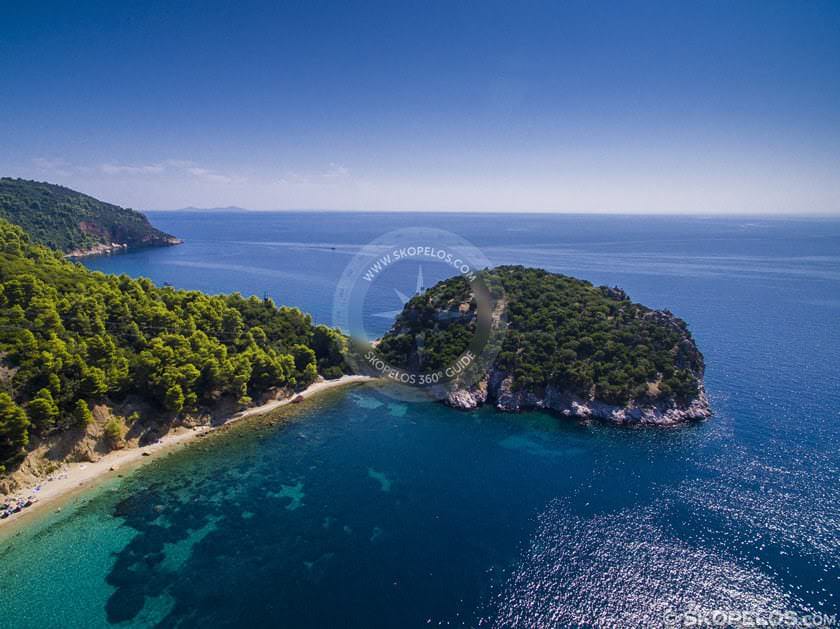 Stafilos is a very popular beach. It is close to Skopelos Chora. In fact, the small peninsula of Stafilos is located on the south coast of Skopelos. Stafylos is a magnificent organized beach just 4 km from the town of Skopelos.  Actually, it is 4 km by vehicle and there are another 500 meters that you will have to walk to reach the beach.
On Stafylos beach there is a beach bar, sun loungers, and umbrellas. Moreover, the beach has pebbles and grey sand. Next to Stafylos, there is Velanio Beach, which is the official nudist beach of Skopelos.
Skopelos.com –  Skopelos Blog
Blog.Skopelos.com –  Skopelos.com/Blog
Author –  Adrina  Hotels Skopelos – www. Adrina.gr