SKOPELOS BLOG,  GLOSSA FOLKLORE MUSEUM OF SKOPELOS, FOLKLORE MUSEUM OF GLOSSA,  MUSEUMS SKOPELOS, CULTURE SKOPELOS, SIGHTSEEINGS SKOPELOS, TRADITIONS SKOPELOS, CUSTOMS SKOPELOS, GLOSSA VILLAGE, SKOPELOS BLOG, SKOPELOS BLOGSPOT, SKOPELOS BLOGGING, SKOPELOS BLOGS, SKOPELOS BLOGGERS
Skopelos Island is not only an island rich in natural beauties. This lush island has also a rich cultural heritage. In fact, Skopelos has to offer numerous magnificent surprises to visitors. Except for the magical beaches and the amazing landscapes, Skopelos has a very interesting culture and history. If you are interested in learning more about the island's traditions and customs we advise you to visit the museums of Skopelos.
In Skopelos, Chora is the Folklore Museum of Skopelos, the Vakratsa Mansion, and the house of Pavlos Nirvana. While in Glossa Village there is the Folklore Museum of Glossa.
Glossa Village is the second large settlement of Skopelos Island. It is on the northwest side of Skopelos island. The traditional Glossa Village was built at an altitude of about 300 meters above Loutraki Port. It has also the name balcony of the Aegean since it offers unique views and magnificent sunsets.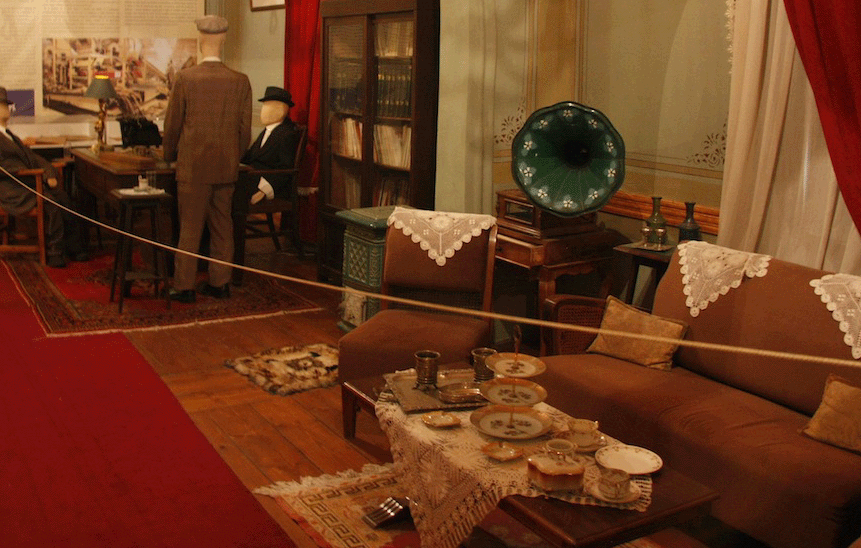 GLOSSA FOLKLORE MUSEUM OF SKOPELOS
Glossa Folklore Museum of Skopelos (tel. +30 24240 23494) is located in Glossa Village. You will find it above the Church of Koimiseos tis Theotokou.
The opening of the Folklore Museum of Glossa took place in 2002. Exhibits are related to different everyday uses of a household, embroidery and textiles, furniture and chests as well as traditional costumes.
Essentially, it's an old two-story traditional house that has been turned into a museum. The museum deservedly represents the decoration and the traditional architecture of Skopelos.
At Glossa Folklore Museum of Skopelos, there are exposed many traditional costumes of Skopelos as well as authentic traditional furniture. By visiting the museum you will come closer to the island's culture and customs. Moreover, you will take a closer look at the old everyday household items and explore the history and cultural heritage of Glossa village.
There are still some valuable items either from porcelain or other similar materials that sailors bought for their trips and brought as gifts to their families. Housewives are used to displaying them in a visible spot at the top of the inner staircase. In this way, they wanted to demonstrate their economic prosperity.
Folklore Museum of Glossa operates during the summer season, both in the mornings and evenings. However, you should have contacted the responsible person prior to your scheduled visit.
You will also find the Hellenic Foundation's Museum of Cultural Heritage in Glossa.
Skopelos.com – Skopelos Blog
Blog.Skopelos.com – Skopelos.com/Blog
Author – Adrina Hotels Skopelos – www. Adrina.gr 
www.AdrinaBeach.com – www.AdrinaResort.com
folklore museum
glossa
glossa folklore museum
museums
γλώσσα
λαογραφικό μουσείο
λαογραφικό μουσείο γλώσσας
Latest Posts
Fresh articles from the blog
What are you interested in?
Discover something nice