SKOPELOS TRAVEL GUIDE, SKOPELOS PACKING, SKOPELOS MUST HAVE IN THE SUITCASE, SKOPELOS MUST-HAVE SUITCASE, SKOPELOS BEST ISLAND IN THE WORLD, VISIT SKOPELOS, SKOPELOS GETAWAY, SKOPELOS INTERNATIONAL DISTINCTION, VACATION IN SKOPELOS, HOLIDAYS IN NORTHERN SPORADES, SWIMWEAR, CHARGER, POWER BANK, BEACH CLOTHING, FLIPPERS, SUNSCREEN, MEDICINE, FIRST AIDS, SUNGLASSES, PASSPORT, GOOGLE MAPS, ISLAND HOPPING, NORTHERN SPORADES, GREECE, SKOPELOS BLOG, SKOPELOS BLOGSPOT, SKOPELOS BLOGGING, SKOPELOS BLOGS, SKOPELOS BLOGGERS
Travel Guide – Ten must-things to pack for your Summer Vacations in Sporades Islands
Traveling and holidays are some of the best things you can do in your life, whether alone, with your best friends, or with your family. By traveling you can experience brand new experiences, and new places, meet new people and new cultures and try different traditional cuisines and recipes.
Travelling is interesting and enjoyable at all times of the year. But when summer is approaching and the subject of summer holidays comes up, the Greek sun and the beaches of the Greek islands are by far the most tempting destination.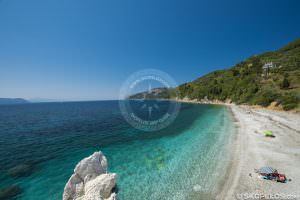 The travel adventure is such a great investment in yourself because you can explore more about different cultures. The experience is also really amazing. It is a great opportunity for rest and fun at the same time. However, along with that, you need to have the right tools – gadgets, materials, accessories, and clothes to carry with you so that you can maximize the experience and capture the precious moments you will have during the trip.
In addition, with the proper packaging, you may minimize the chance of having small or big problems due to a limited amount of resources.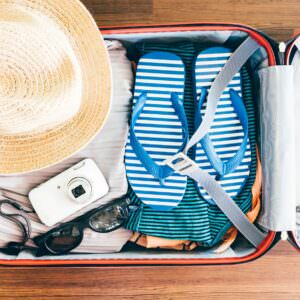 A key issue, then, that concerns all travelers, whether they are visiting Skopelos or enjoying island hopping in the Northern Sporades, is the contents of the suitcase. What should be in the suitcase when traveling to Skopelos? What will you pack? What are the must-have items, which are essential, and what to avoid when packing to avoid overpacking?
TEN must-things to pack
When traveling to Skopelos, there are a few essential items that you should pack in your suitcase to ensure a comfortable and enjoyable trip. Here are some suggestions:
Light and comfortable clothing: Skopelos has a warm Mediterranean climate, so it's best to pack lightweight and breathable clothing, such as cotton or linen. Do not forget your swimwear and beach clothing since Skopelos has many beautiful beaches where you can enjoy crystal clear waters.

Sunscreen, sunglasses, and a hat to protect you from the sun as well as beach towels and a cozy beach bag: It is very important to wear sunscreen when visiting the beaches in Greece, as the sun in this part of the world can be very intense, even on cloudy days. Wear also protective clothing, and wear a hat and sunglasses to further protect your skin and eyes. By taking these precautions, you can enjoy your time at the beaches in Greece while keeping your skin protected.
Walking shoes: Skopelos is an island with many hills, so a comfortable pair of walking shoes is essential if you plan to explore the island on foot. Therefore, when visiting Skopelos, it's a good idea to bring a comfortable pair of walking shoes as there are many scenic walks and trails that can be explored. Whether you're hiking up to one of the island's monasteries, strolling along the picturesque streets of the main town, or taking a guided walk through the countryside, having a good pair of shoes can make your experience more enjoyable
Camera: Bringing a camera to Skopelos Island is essential, as there are many beautiful sights to capture and memories to preserve. The photogenic island is a photographer's paradise. Whether you're an amateur or a professional photographer, you'll find plenty of opportunities to capture stunning shots on Skopelos.If you're planning on taking photos of the island's scenic landscapes, a camera with good image quality and the ability to zoom in and out would be a good choice. If you're also interested in capturing underwater shots, consider bringing a waterproof camera or a waterproof case for your existing camera.
Cash and cards: While Skopelos has ATMs and many places accept credit cards, it's always a good idea to have some cash on hand in case of an emergency or in case you come across a small business that only accepts cash.
Charger, Power bank, and Travel adaptor: If you're coming from a different country, make sure to bring, along with the chargers and the power banks, a travel adaptor to ensure your electronics will work in Greece.
Maps- GPS: If you're planning a vacation to Skopelos, maps, and GPS can be useful tools to help you navigate the island and find your way to popular attractions, restaurants, and beaches.
 Medicine: Make sure you bring enough of your regular medications to last the entire trip, as well as any over-the-counter remedies for common ailments such as headaches, upset stomach, ointment for stings, and sunburn.
Passports or ID: It is important to bring your passport and your national ID card when traveling to Greece. t is a requirement for non-EU citizens visiting the island, and it is recommended for EU citizens as well, although they may use their national ID card if they prefer. The docs will be necessary when checking into your accommodation, and crossing the border, and may be required at various points throughout your trip. 
10. Water bottle: It's important to stay hydrated, especially in the warm weather, so pack a reusable water bottle to fill up throughout the day. A water bottle on the beach can serve as a useful tool for staying hydrated during a day spent in the sun and sand. It's important to drink enough water, especially in hot weather, to prevent dehydration and maintain overall health.
By packing these essentials, you'll be prepared for your trip to Skopelos and can focus on relaxing and enjoying your time on the beautiful island.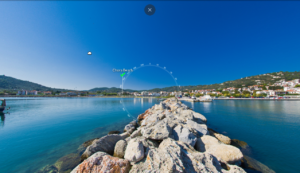 Skopelos.com – Skopelos Blog
Blog.Skopelos.com – Skopelos.com/Blog
Author – Adrina Hotels Skopelos – www. Adrina.gr