SKOPELOS VACATION, SUMMER ON SKOPELOS ISLAND, SKOPELOS SUMMER DESTINATION, SKOPELOS TRAVEL GUIDE, SKOPELOS EXTRA TIPS, SKOPELOS HAPPY TRAVELLER, TRAVELLING TO SKOPELOS, SKOPELOS BEST ISLAND IN THE WORLD, VISIT SKOPELOS, SKOPELOS GETAWAY, SKOPELOS INTERNATIONAL DISTINCTION, VACATION IN SKOPELOS, HOLIDAYS IN NORTHERN SPORADES, SKOPELOS VILLAGES, SKOPELOS BEACHES, ISLAND HOPPING, NORTHERN SPORADES, SKIATHOS SKOPELOS ALONISSOS, TRAVELLING TO NORTHERN SPORADES, GREECE, SKOPELOS BLOG, SKOPELOS BLOGSPOT, SKOPELOS BLOGGING, SKOPELOS BLOGS, SKOPELOS BLOGGERS
Summer Vacation on Skopelos Island – Extra Tips for Happy Travelers
A vacation in Skopelos, Greece is the perfect escape for those seeking a tranquil and picturesque destination. This beautiful island, located in the Aegean Sea, offers stunning landscapes, crystal-clear waters, and a relaxed, laid-back atmosphere.
The weather in Skopelos during the summer is warm and sunny, with temperatures typically ranging around 30°C. The long, sunny days are perfect for exploring the island, whether by foot, bike, or boat. There are plenty of activities to keep you busy, such as visiting the island's charming churches and monasteries, exploring its lush vegetation and hidden coves, or simply soaking up the sun on one of its many beaches.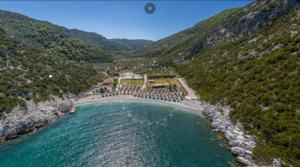 For those looking to party, there are plenty of bars, clubs, and tavernas that come alive at night, offering exciting and vibrant nightlife. Skopelos is also home to a variety of delicious local dishes, such as moussaka, dusky grouper fish stew, scorpion fish spaghetti, and traditional cheese pie, that you can sample in one of its many tavernas.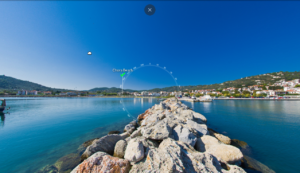 TIPS for vacations in SKOPELOS
Skopelos Island is a beautiful destination for a summer vacation, here are some tips to make your trip even more enjoyable:
Plan ahead: Book your accommodations, tours, and transportation in advance to ensure you get the best deals and avoid disappointment.
Pack light: Skopelos has a relaxed, laid-back atmosphere, so pack light, comfortable clothing and footwear.
Explore the island: Rent a scooter or a bike to explore the hidden gems of Skopelos, like its stunning beaches, charming villages, and its lush vegetation.
Try local cuisine: Skopelos is famous for its delicious traditional Greek cuisine, be sure to try some of the local dishes such as tzatziki, moussaka, cheese pie, and grilled octopus.
Visit the Skopelos Town: Skopelos Town is the main town on the island and is a must-visit for its charming streets, traditional houses, and friendly locals.
Take a boat tour: Take a boat tour to explore the stunning coastline and turquoise waters of Skopelos.
Get active: Skopelos has many opportunities for outdoor activities, such as hiking, swimming, and snorkeling.
Relax

: Lastly, make sure to take some time to relax and enjoy the sun, sea, and scenery, this is the essence of a summer vacation on Skopelos Island.
EXTRA TIPS FOR ISLAND HOPPING TO NORTHERN SPORADES, SKIATHOS, SKOPELOS, ALONISSOS
Here are some extra tips for traveling to the Greek islands of Skiathos, Skopelos, and Alonissos in the Northern Sporades:
Pack for the weather: Summer in Skiathos, Skopelos, and Alonissos is warm, so pack light and airy clothing, swimwear, and sun protection like sunscreen, sunglasses, and a hat. Additionally, bring a light jacket or sweater for cooler evenings.
Choose the right time to visit: Summer is the peak season for the Sporades Islands, but if you're looking for fewer crowds and more peace and quiet, consider visiting in the spring or fall.

Choose your transportation: Sporades are accessible by ferry from the mainland, so you can either drive to the ports of Volos and Mantoudi or fly to the airport of Skiathos and take a ferry or a water taxi to the rest of the islands.
Visit the beaches: The beaches on Skiathos, Skopelos, and Alonissos are some of the best in the Aegean Sea and in Greece, with crystal clear waters and stunning scenery. Some popular beaches include Stafylos, Panormos, Milia, Koukounaries, and Megali Ammos.
Rent a car or scooter: Renting a car or scooter is a great way to explore Sporades Island, but be sure to familiarize yourself with Greek driving rules and regulations.
Explore the villages: Sporades have charming traditional villages, like Glossa, which are worth exploring for their architecture, local shops, and tavernas.
Respect the environment: The Sporades Islands are known for their natural beauty and diverse ecosystems, so make an effort to reduce waste and conserve resources during your visit. Make sure to respect its environment by not littering and taking only memories, leaving only footprints.
Plan your accommodation: be sure to book early, especially during peak tourist season, as Skopelos, Skiathos, and Alonissos are popular destinations and accommodations can fill up quickly. Visiting Skopelos choose Adrina Hotels.

Overall, a vacation in Skopelos and Northern Sporades (Skiathos, Skopelos, Alonissos) is the perfect escape for those looking for a relaxing and unforgettable experience surrounded by breathtaking natural beauty and rich cultural heritage. By following these tips, you'll have an unforgettable summer vacation on Skopelos Island!
Skopelos.com – Skopelos Blog
Blog.Skopelos.com – Skopelos.com/Blog
Author – Adrina Hotels Skopelos – www. Adrina.gr