This post is also available in: Ελληνικά (Greek)
NORTH SPORADES SKOPELOS , FOOD AND BEVERAGE SKOPELOS , RESTAURANTS AND TAVERNAS SKOPELOS, ENTERTAINMENT SKOPELOS, FOOD SKOPELOS, TSIPOURA SKOPELOS, PAVLOS SKOPELOS, ANATOLI SKOPELOS, KARYDIA SKOPELOS, VRACHOS SKOPELOS, TASOS SKOPELOS, SKOPELOS BLOG, SKOPELOS BLOGSPOT, SKOPELOS BLOGGING, SKOPELOS BLOGS, SKOPELOS BLOGGERS
THE 5 BEST RESTAURANTS FOR TSIPOURO IN SKOPELOS!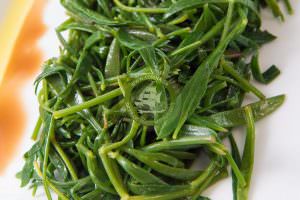 Skopelos became popular with the Mamma Mia film, but still it remains low profile. However, the emotions that Skopelos creates to its visitors are strong. Going out with locals in Skopelos will convince you that "going for tsipoura" for Greeks is a favorite habit. The tsipouro tavernas accompanies each portion of tsipouro with fine appetizers known as mezedes. In Skopelos the tsipouro is usually accompanied by authentic rebetiko and folk music.
PAVLOS
In Agnontas village there is Pavlos fish taverna. Pavlos is famous not only for the fresh fish he serves but also for his delicious tsipouro mezedes. So, it remains a constant hangout for those who really want to enjoy their tsipouro.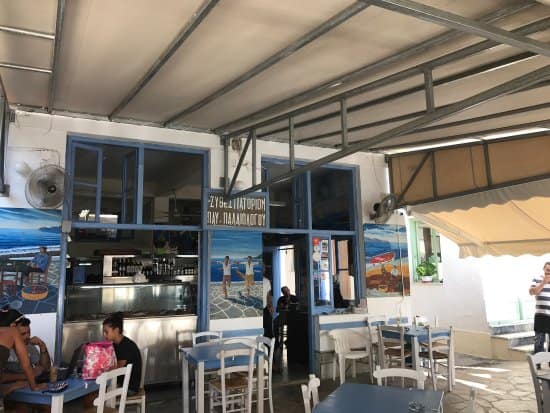 Pavlos in Agnontas also offers a cozy atmosphere. The location is a big advantage since the tables are literally next to the sea waves.
The fish taverna Pavlos in Agnontas of Skopelos remains open all day.
During the summer season, some nights you will also have the opportunity to enjoy Greek live rebetika music.
KARYDIA
At the entrance of the ring road in a wonderful yard you will find Karydia Ouzeri.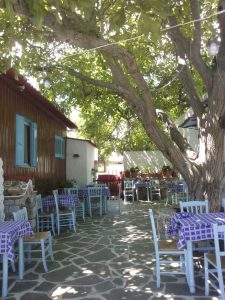 At Karydia Ouzeri you will enjoy authentic greek tsipouro and delicious mezedes. The atmosphere is cozy.  Some of the dishes that will delight you are the tomatoes stuffed with tuna, the fish gravy, and the stuffed mushrooms.
Moreover, in Karydia Ouzeri  you will be able to hear authentic rebetiki music. Live music always makes a great addition to your evening.
The pure sound from the three-stringed bouzouki of the well-known Christos Mitrentzis also plays an important role in this.
You will enjoy live music during the night hours.
VRACHOS
At Loutraki harbor next to the sea you will find Vrachos Fish Taverna. It has recently changed management, therefore Vrachos Fish Taverna has been completely renovated. Here you will taste fresh fish and excellent seafood dishes. Traditional cooked dishes are also on the menu. Of course, a large variety of appetizers awaits you to accompany your tsipouro.
Vrachos Fish Taverna is located right next to the sea. You can hear the waves while enjoying the wonderful sea view.
Vrachos Fish Taverna also organizes unforgettable Greek nights with live music.
TASOS
Tasos Taverna is located in the picturesque seaside Elios (Neo Klima) village. Actually you will find Tasos Taverna right in front of the wonderful harbor, almost in the sea. This perfect location creates an original Greek setting.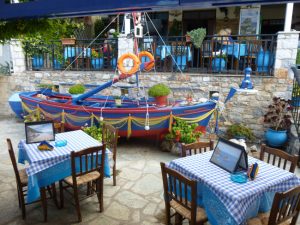 It's no a coincidence that many people prefer Tasos to enjoy their tsipouro. Since here you will taste delicious handmade mezedes as well as fresh seafood and fish.
Tasos Taverna offers you traditional food, fine appetizers and tsipouro in a cozy summer atmosphere with great views.
It stays open all day.
ANATOLI
Is anyone who would not like to enjoy his ouzo and appetizers accompanied by authentic rebetiki music? Of course Not. Moreover if all the above were combined with an idyllic place, overlooking the endless sea and embracing the sky. So, welcome to taverna ANATOLI, the place  of the famous rebetis Giorgos Xintaris. He and his two sons Antonis and Theodoris, also musicians, will entertain you and at the same time introduce you to original rebetiko songs.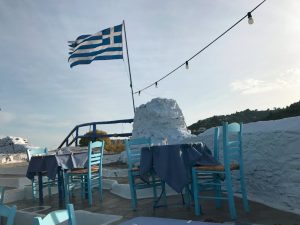 The ouzo taverna "Anatoli" is located high in Skopelos Town next to the old Castle. It is open from afternoon until late at night.
Here you will enjoy good tsipouro and tasty homemade Greek mezedes enjoying live Greek music and looking at the endless blue of Greece.
Skopelos.com – Skopelos Blog
Author – Adrina Hotels Skopelos – www.Adrina.gr